Wilderness is kept in an unspoiled state – there are no cottages, electricity, running water, or telephones. Appreciation of nature is the order of the day. Wilderness offers both solitude and community. Campers come in families, couples, and singles. All are welcome who are willing to enjoy this special place and abide by our guidelines.
Hiking From Camp
Several trails lead from the camp. From the north side of camp you can linking to trails heading to Johnson's Landing, or to the bridge at Fry Creek Canyon. The BC Parks route heading up the canyon is closed due to erosion and damage from the 2022 wildfire which burned the cribbings. The south side trail links to the Birchdale trail to the south, and to the south side of Fry Creek and the bridge at Fry Creek Canon
Hiking in Surrounding Mountains
From the parking location there are number of roads and trails leading up into the surrounding mountains with spectacular views of jagged peaks, glaciers, and meadows.
Up the Fry Creek valley, the Camp backs on to the Purcell Wilderness a large pristine Park.
Before leaving camp for a hike, even a day hike, leave word for the Camp Director about where you are going and when you expect to return.
Paddling and fishing are two of the favourite activities at wilderness.  There's great exploring that can be done from a canoe or kayak, and the trout fishing can be very good.
Kootenay Lake weather can change quickly. Large thunderstorms with high winds can blow up in minutes which makes crossing the Lake in a small boat sometimes risky. Paddling along the shore, however is very safe.
PFDs, Personal Flotation Devices or life jackets must be worn by everyone in any camp boat, and are always highly recommended in any boat.
BC Fishing licenses are  required for all fishers16 years-old and over.  Online licenses can be purchased here.
Please read current fishing regulations for Kootenay Lake, Main Body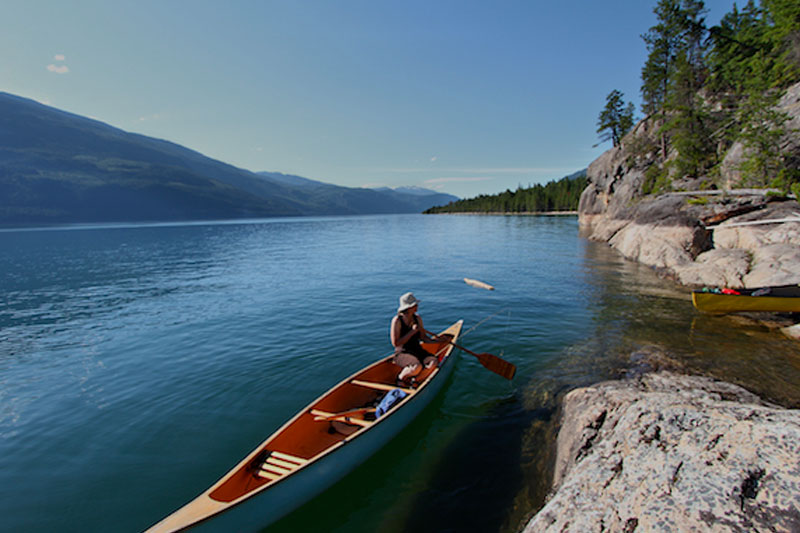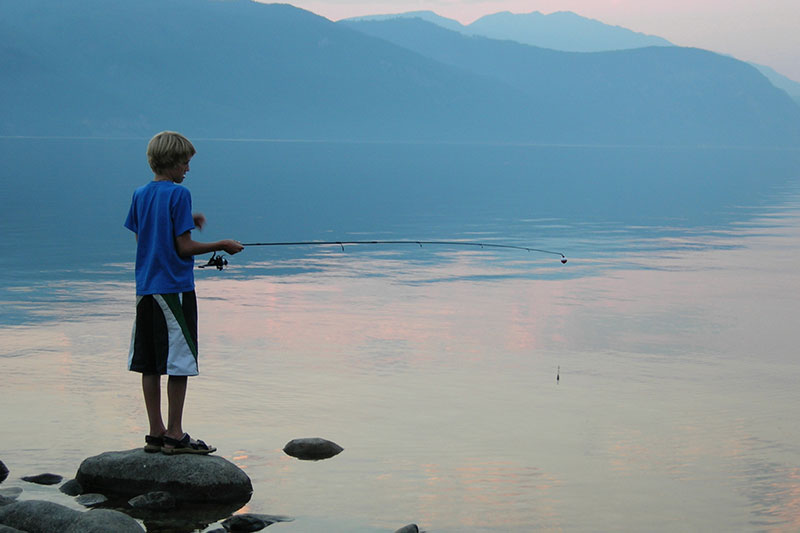 Sunbathing, swimming in the lake, building cairns, and playing in the sand. Paddle boards and camp canoes are available for shared use and enjoyment.
Wilderness is run by volunteers. Campers help each other carry their stuff when they arrive or depart. And there are always other tasks which make life better around the camp.